Football season is over!
After that exciting National Championship game last night between Alabama and Clemson, I've got some collegiate sewing to show off. The Lilian halter dress from Made for Mermaids makes a great and quick sew for the Gator fabric. This dress (or romper depending on your mood) uses double fold bias tape in a coordinating color. I used white bias tape (or you can make your own). The waist is gathered and the back is adjustable, making for a comfortable and fitted look.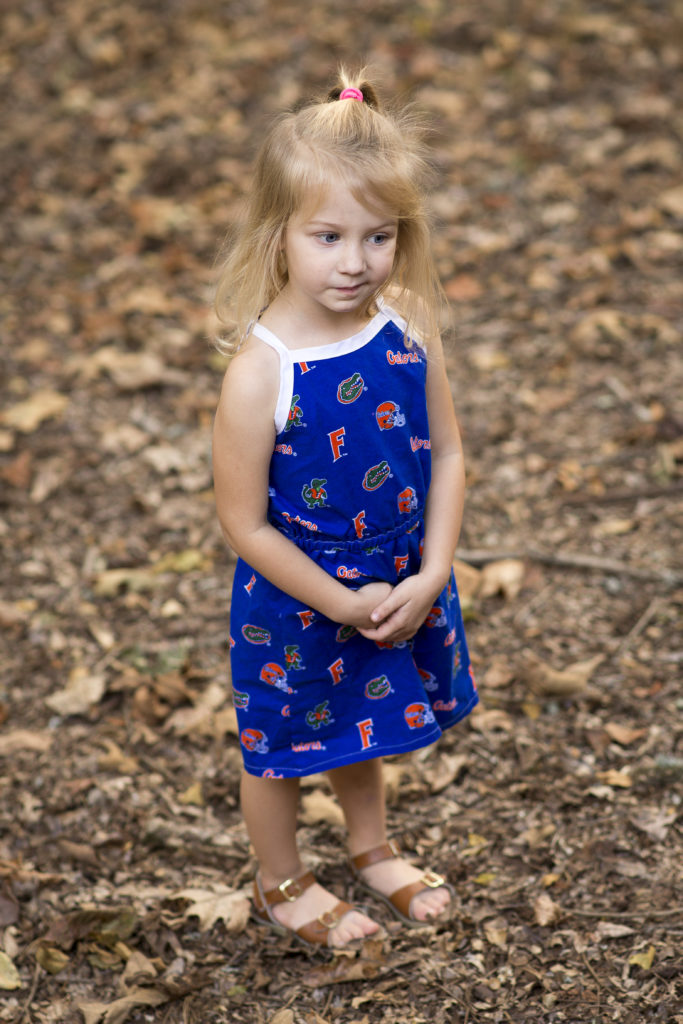 For little brother, I took the same Gator fabric and make some Patterns for Pirates Pirate Playground Shorts. The reason I love these shorts is because you can make woven or knit shorts and they are perfect for climbing boys who need to stay active while they are looking good. My favorite part of the woven version of these pants is that you can use coordinating fabric for the pockets in front and back.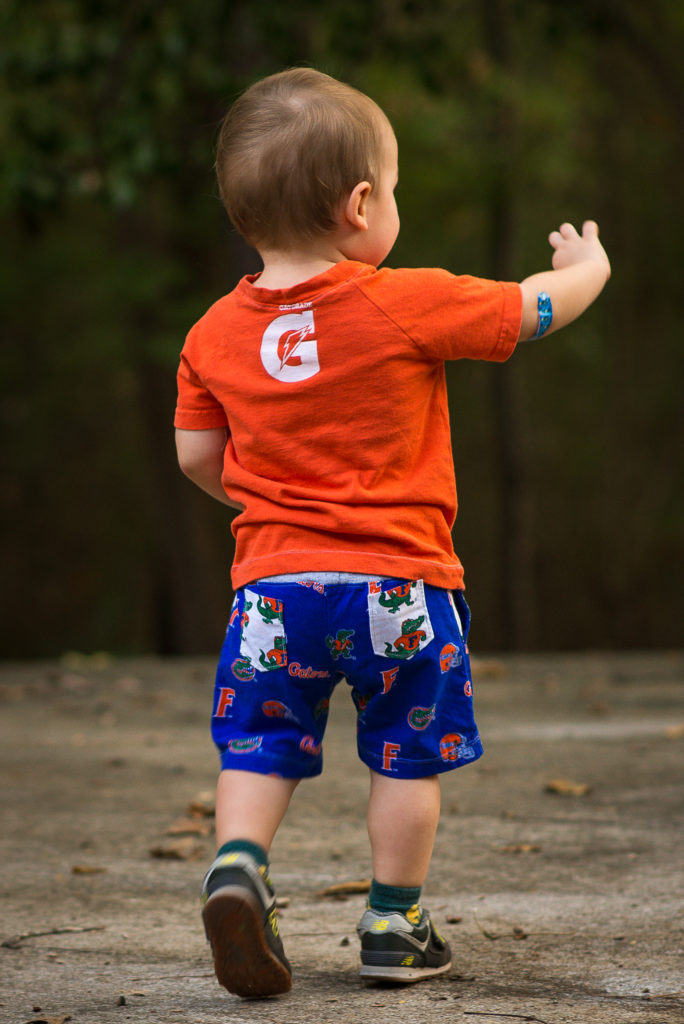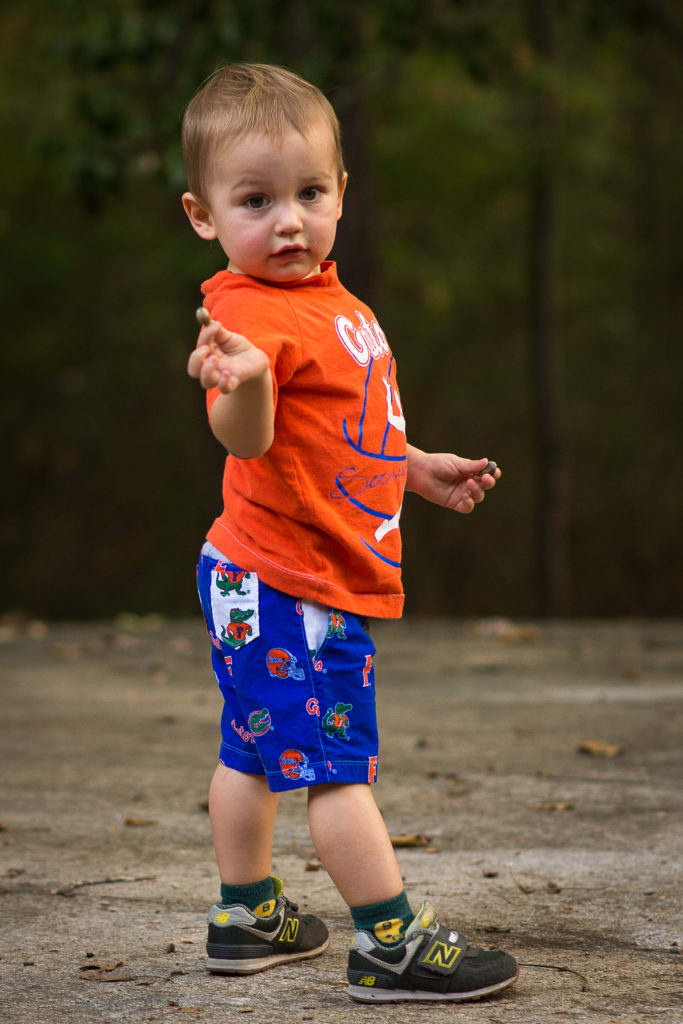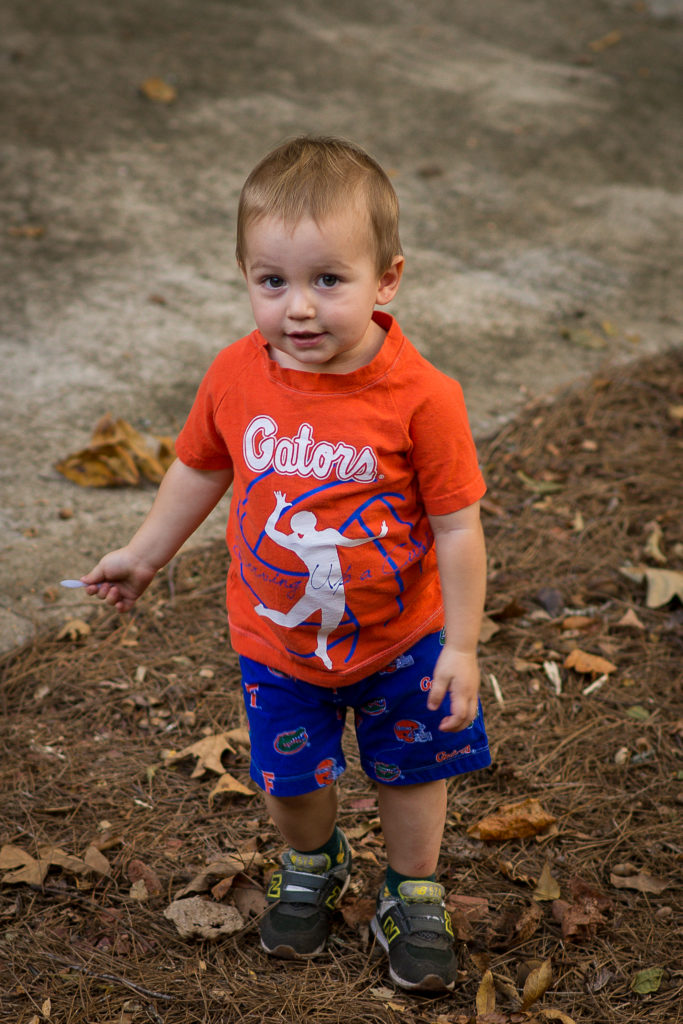 For his shirt, I took an old shirt of my own and cut out the Patterns for Pirates Jolly Roger Raglan. I lined the pattern up with the volleyball on the front and the Gatorade logo on the back to make this shirt look like it was made just for a toddler. The bonus is, if you cut the sleeves just right out of the old sleeves, you don't even have to hem them! Next time I will use a neckband with better recovery than the original shirt. I wanted to match the fabric, but t-shirt fabric doesn't have the best spandex recovery you're looking for in a neckband.