These past couple years I have tried to make most of my own clothes. For the summer, I love wearing dresses. I measure about two inches longer than most patterns in the bodice and two inches in the legs. I usually add two inches for the bodice and two inches in the legs, but sometimes a pattern is cut just right and I don't know until I've made the dress if I should add length or not.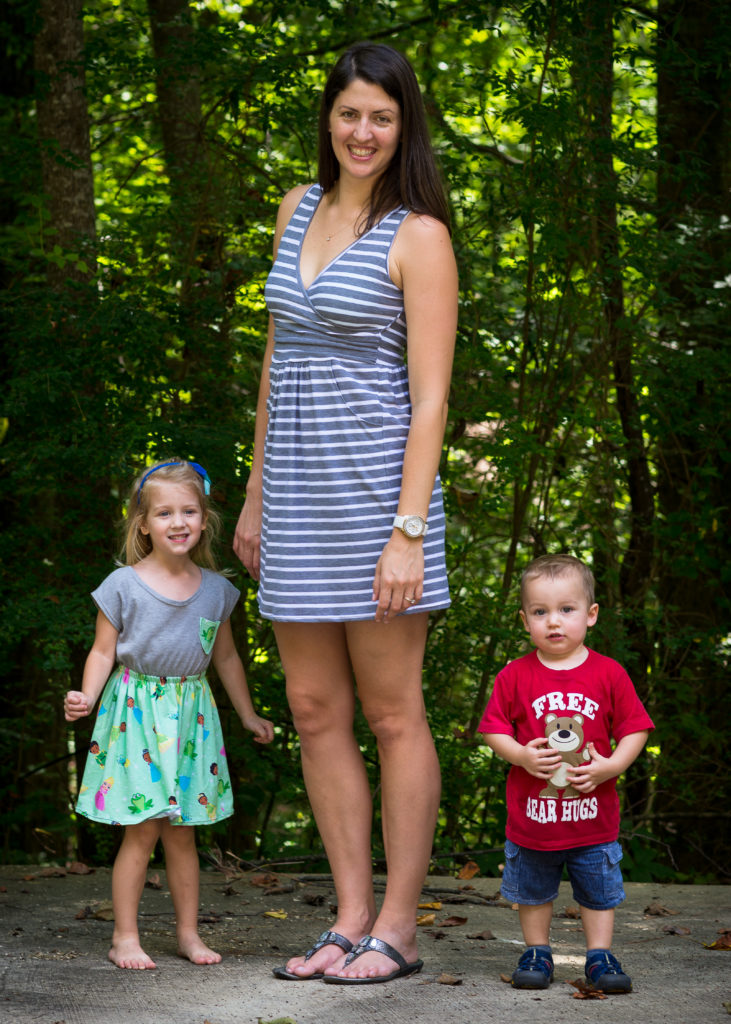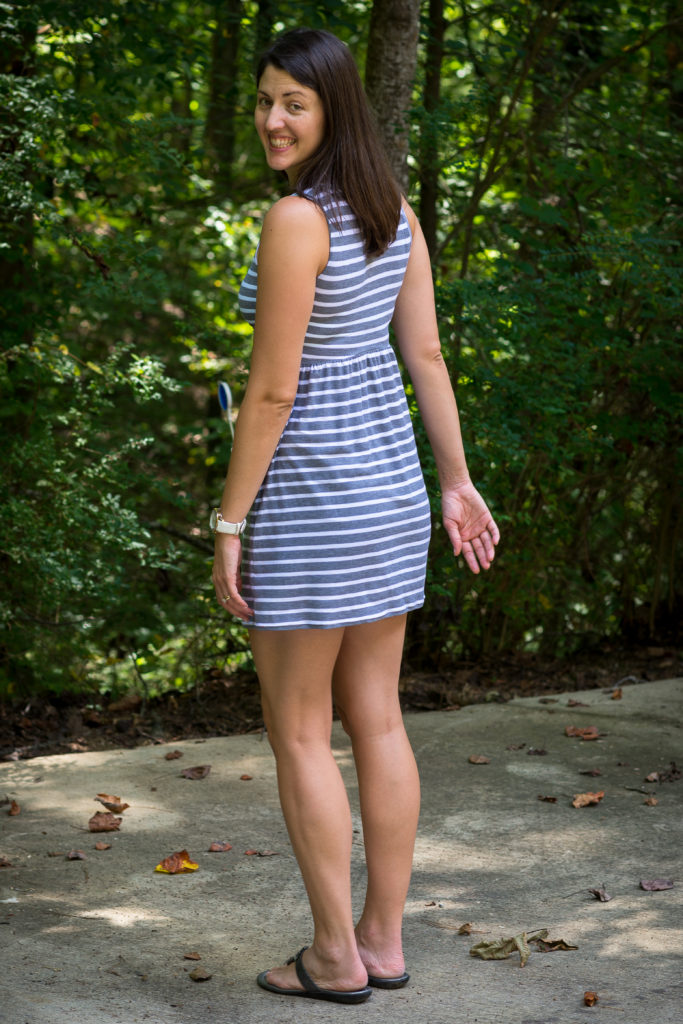 The Patterns for Pirates Sunshine dress has taken me about three or four tries to really figure out. This was my first try in a Cotton Spandex from Walmart. It's really great to try out the first version of your dress with an inexpensive knit so you can work out all the fit issues. I cut the bodice and the dress a little short on this version, but it fit just perfect for the first wear or two.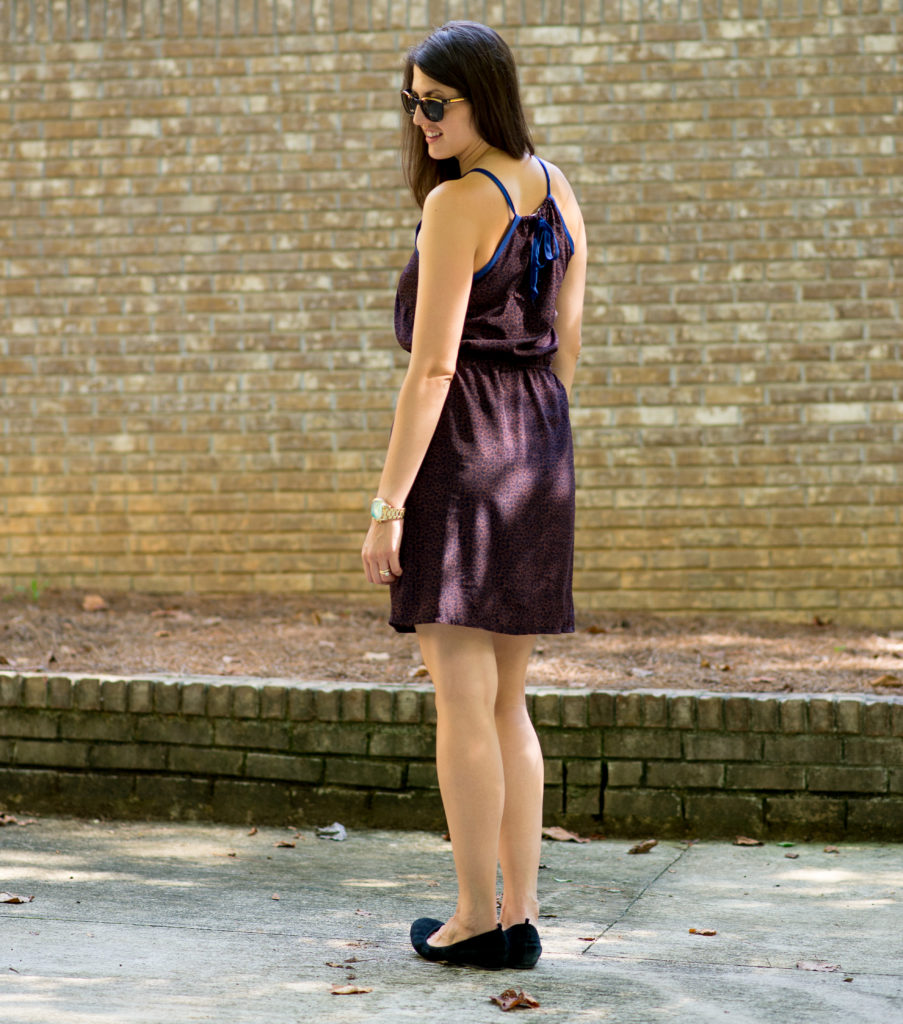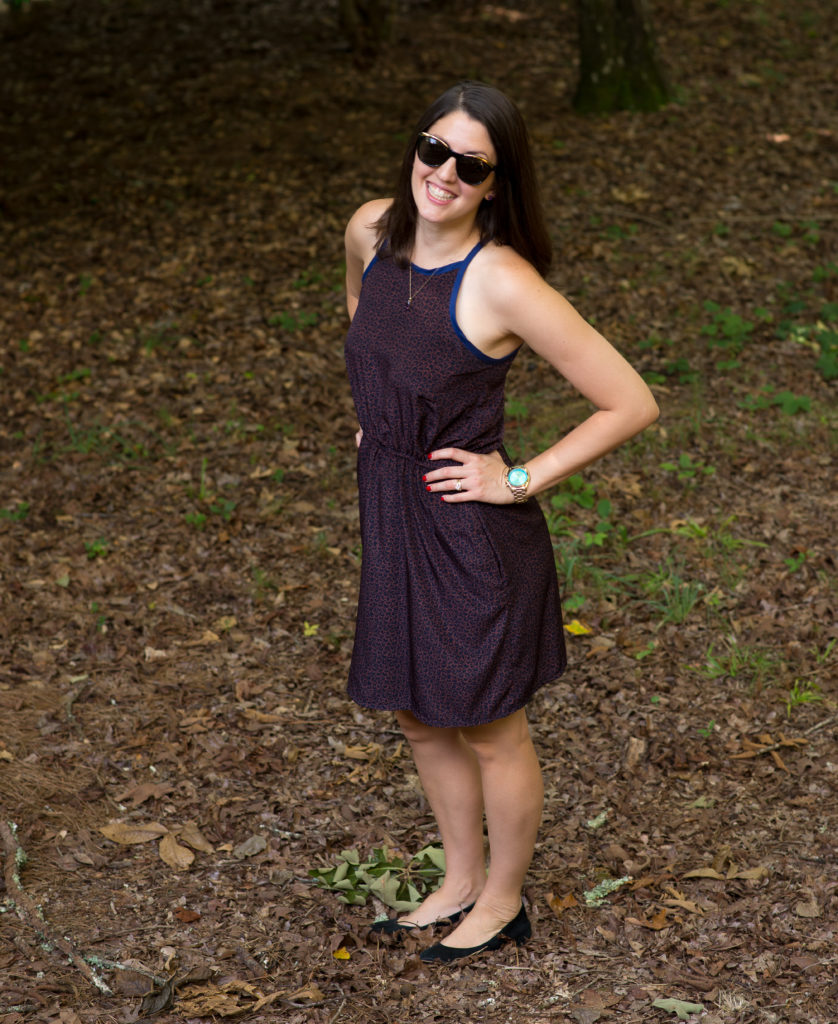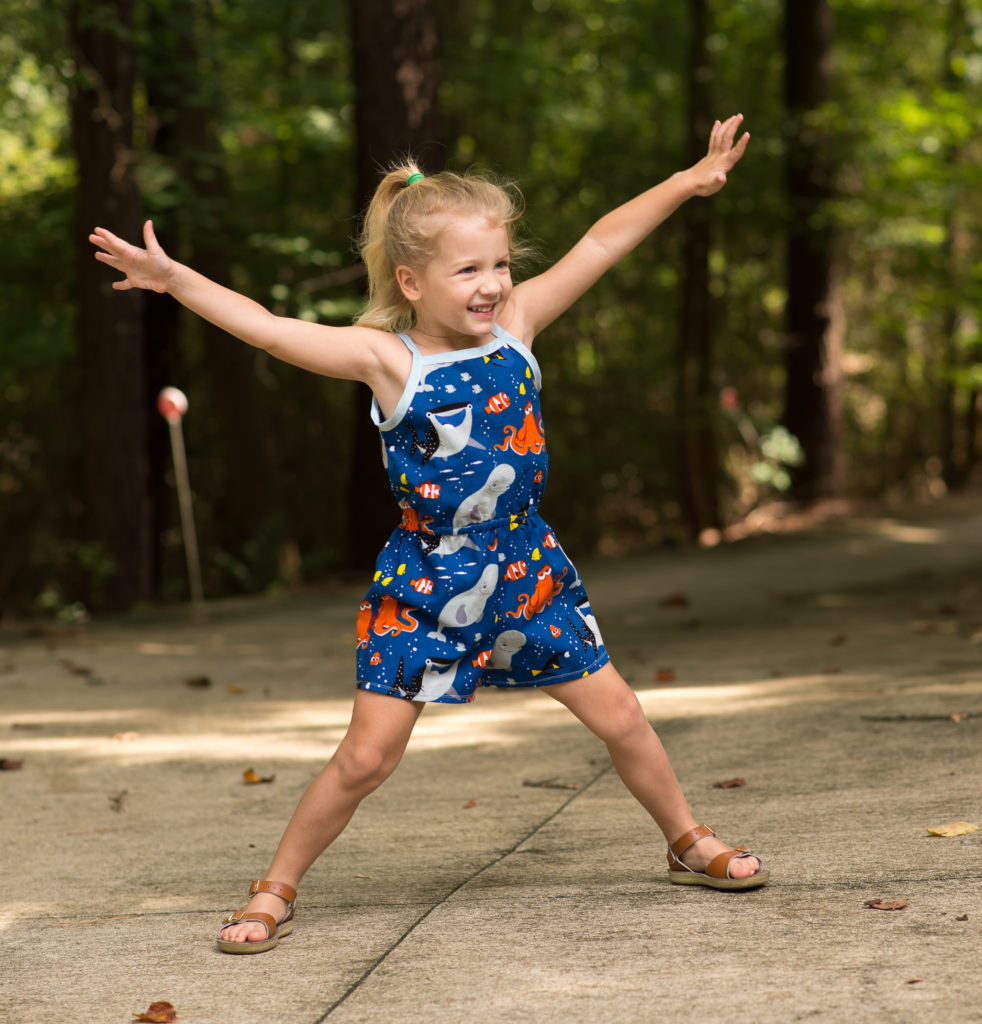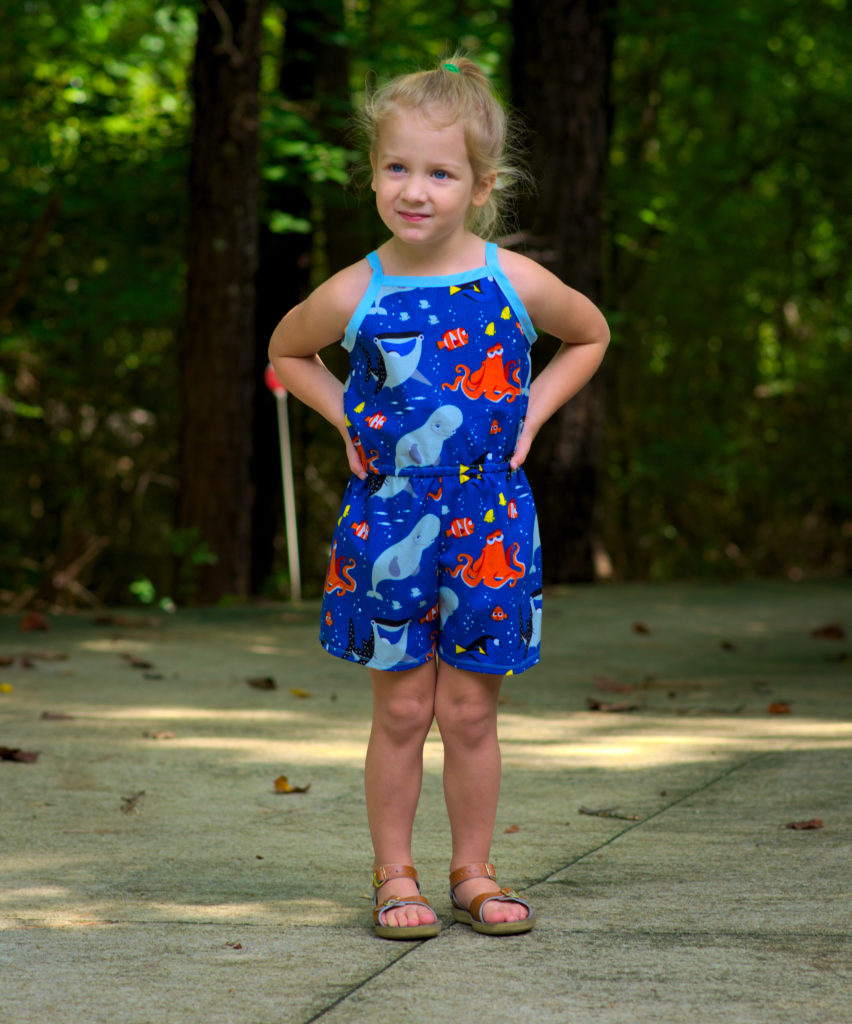 I made the Mama Lily dress after trying a few rompers in this style. I envied my daughter's Lilian romper and wanted to try it in the dress style. I like how the bias tape makes for an adjustable neckline. I still added to the bodice and skirt.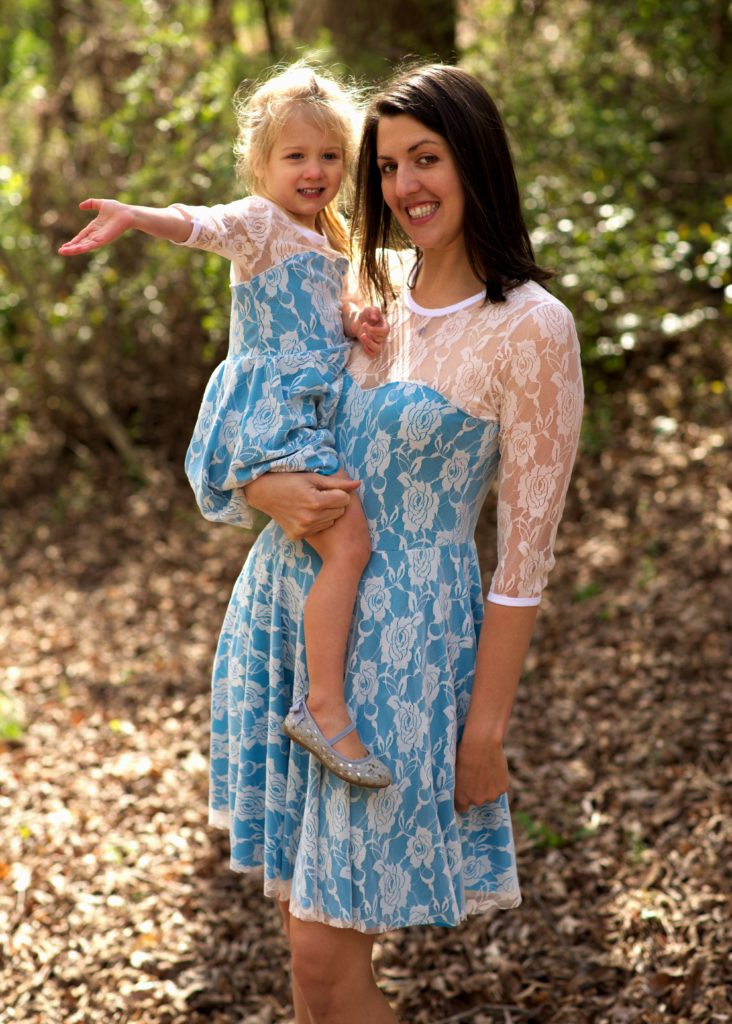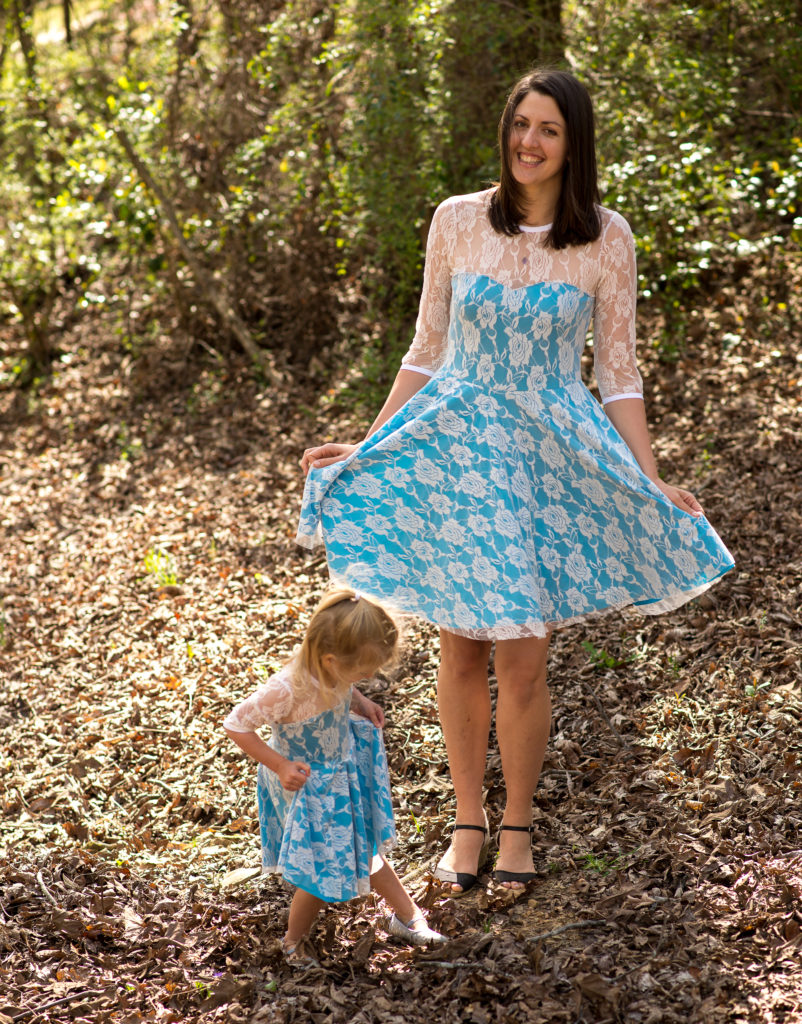 I made these dresses from stretch white lace from Walmart. I thought it might be fun to have matching snow queen dresses. This was an ambitious dress for me since it not only had the overlay of lace, but it had the separate bodice and it was only my second go around. I used fold over elastic for the binding, which was also tricky with the lace. I made this in a black version that has quickly turned into my little black dress. It's so versatile and a little less conspicuous than this dress.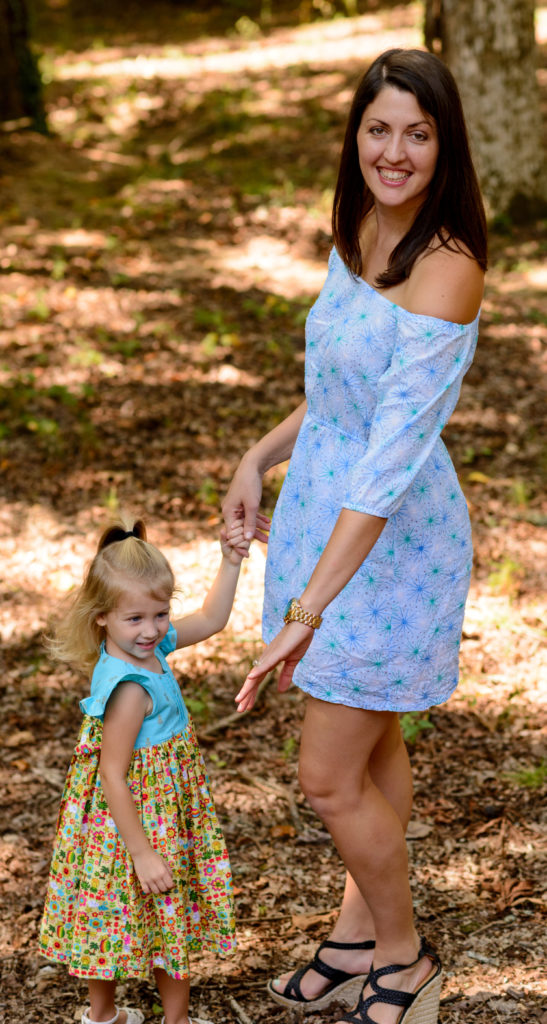 This dress is the Mama Daphne from Made for Mermaids. It has a LOT of elastic to encase in the middle, the top and the sleeves, but it's a fun dress.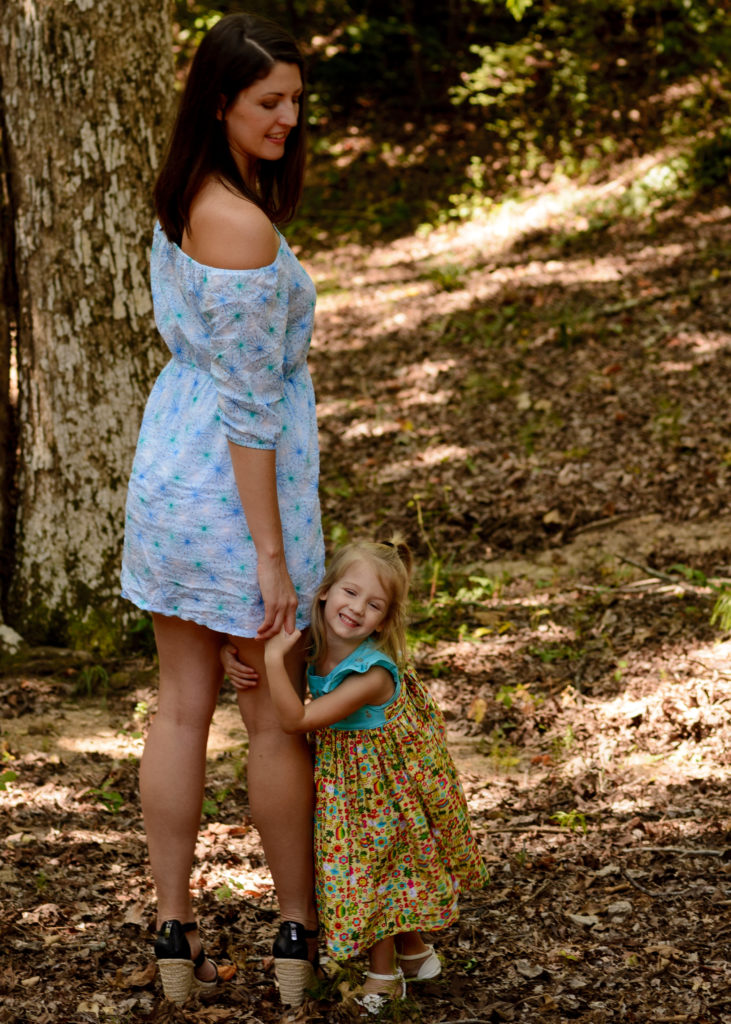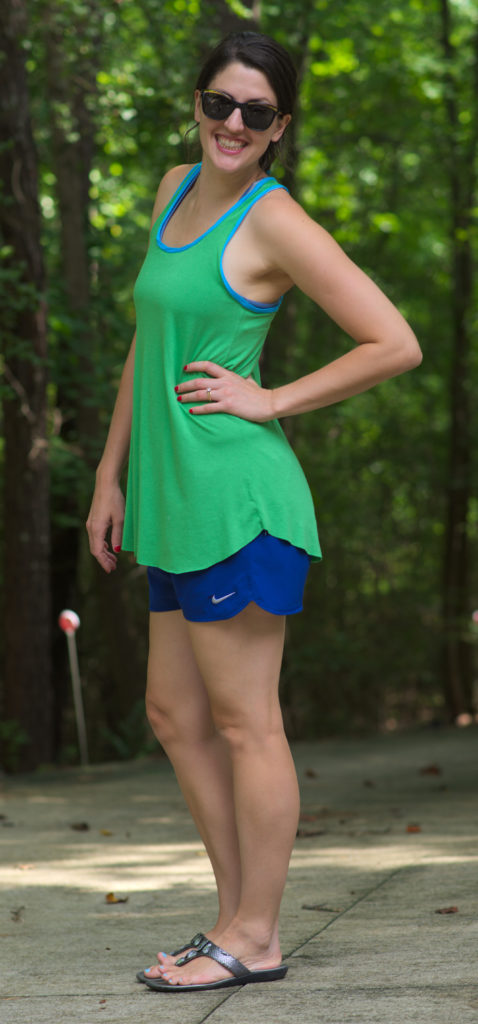 This last one is the Free Spirit Tank from Patterns for Pirates. It comes in a dress length, so I just cut it longer. It is really full, so I cut about a half width so it didn't curve out quite as much as the pattern.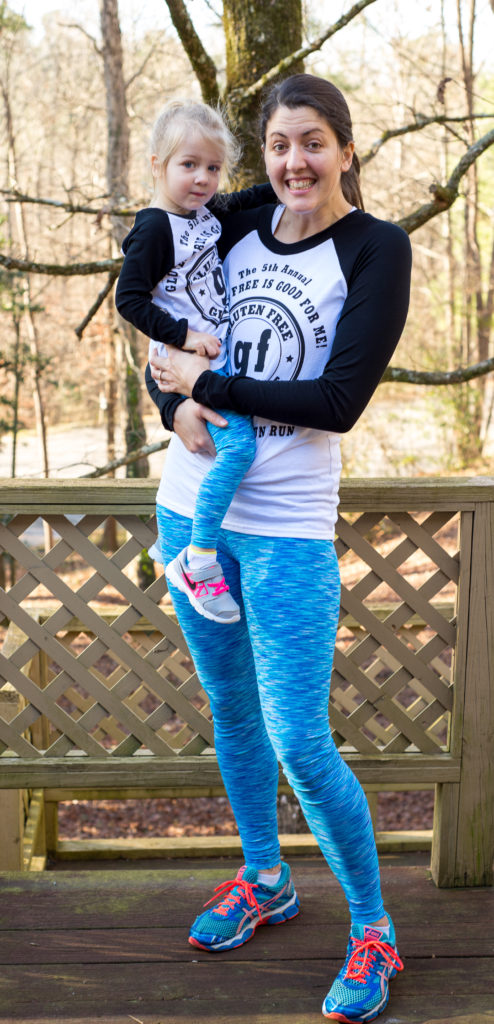 These matching outfits were for a one mile fun run. I turned the race shirts into P4P Raglans, the Slim Fit for me, and the Jolly Roger Raglan for baby girl. I figured this way it would be a little more fitted and we would be likely to wear it again. The leggings are P4P Peg Legs (a free pattern if you join their Facebook group) with four inches added for me, and M4M Bonny leggings (also free). I like the waistband with a few more inches added lengthwise so it's not so low-riding.
Soon I'll start writing about future projects, but this was a great catch-up from the past couple of seasons.