I started sewing clothes for my family in 2014. My machine was a Brother 400SE it's a good basic sewing machine and can embroider a 4×4 area.
I began with a pair of Simplicity woven shorts with an elastic waistband (SO564). I tried a couple of dresses and shirts with embroidery for my daughter. After a few failed attempts with designing my own dresses, I realized I preferred using patterns to drafting my own clothes.
I did use an awesome YouTube video to help me make four red Christmas onesies for my three brothers and husband, all of whom are over six feet tall. She recommends tracing a pair of pants and jacket together to create your own onesie pattern. (After this project, I was very grateful to get a Brother serger for Christmas.)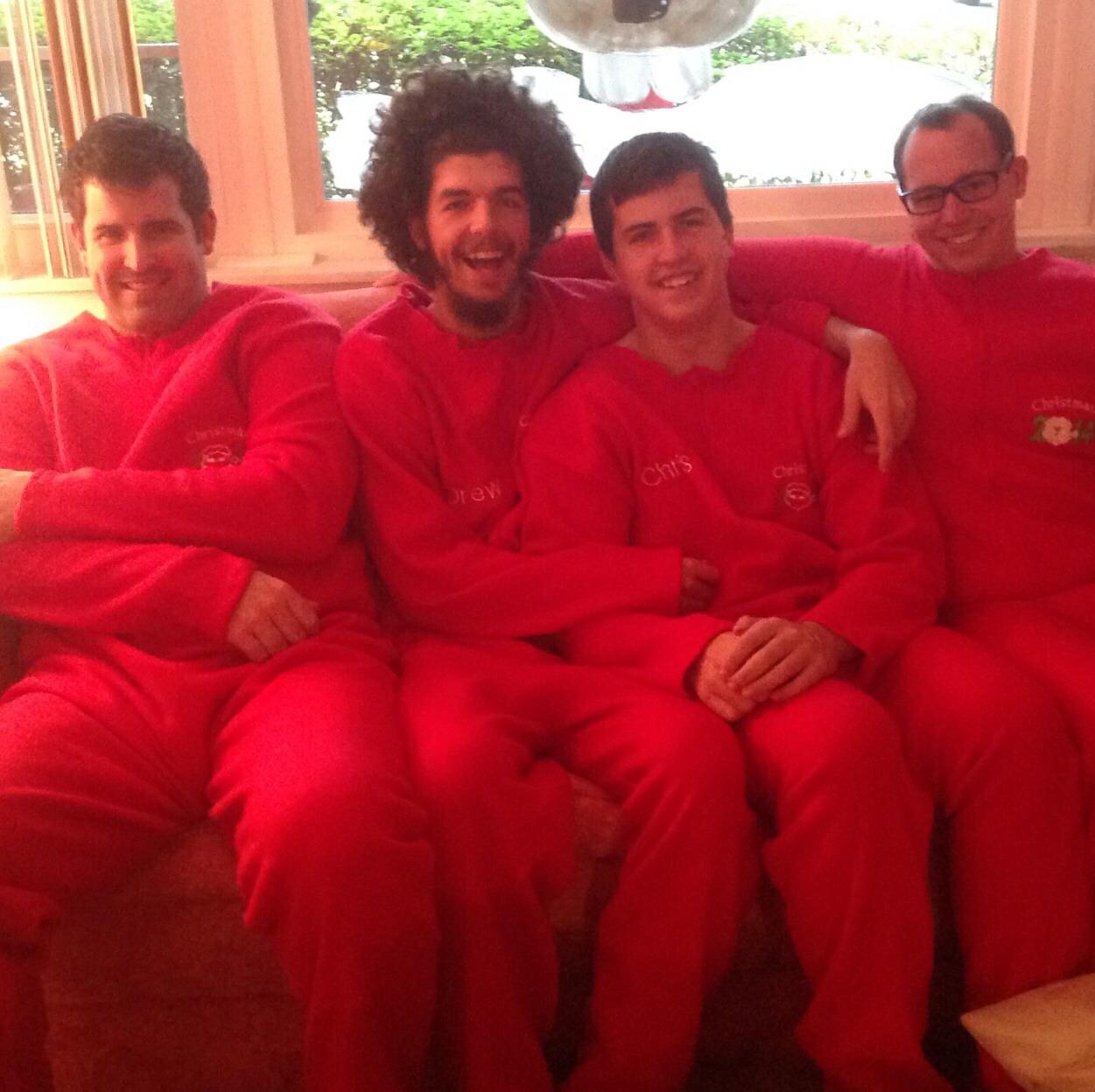 I found the alcove of the internet where PDF designers publish patterns you can download, print, and assemble at home. My favorites became Made for Mermaids and her sister's site Patterns for Pirates.
Once Megan from M4M challenged herself to have enough homemade clothing for her daughter to wear everyday to preschool, I wanted to sew enough where my daughters could do that also.
Now I've sewn for everyone in my family where each person has a few items. I love that sewing gives us the chance to match and gives me the freedom to customize to our needs, whether that's cause we're all a little longer than average or so I can breastfeed.
I started an Etsy shop to sell some items (Sewing Kit Creations), but it's still the most fun to sew for my family.
I hope you enjoy looking through my portfolio.